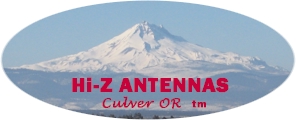 Hi-Z Verticals
AL-18 AL-24

Pictured to the left are the Hi-Z Antennas tm telescoping vertical antennas for our Hi-Z receiving arrays. There are four models available with different physical characteristics. There is a lighter duty Fiberglas and a heavy duty Fiberglas pictured on the left. There is also a short and longer versions of Aluminum antennas pictured on the right.
These antennas include an Aluminum angle mounting post that is normally buried in the ground. It serves the dual purpose of ground rod and mounting post.
These antennas also include a weather resistant cover for the Hi-Z amplifier as well as the amp connecting wires.
Features:
The Perfect Addition to your Hi-Z 2, 3, 4, 8A, 4-8PRO Systems

Rugged lightweight designs that will provide many years of dependable service.

AL series are all aluminum telescopic construction.

Easy and very simple to construct and mount.

Weatherproof Enclosure for The Hi-Z Amp is Included.

Earth Mount is included & Also Serves as the Ground Post.

Includes Jumper Wires to Connect Hi-Z Amp.

Takes ONLY MINUTES to assemble per vertical with the simplest of hand tools.

Download pdf of Vertical Antennas
Model

Length

Materials / Element

Portable

Use

Performance

Comments

Hi-Z AL-18

17.5 feet

Aluminum

Yes

Fixed

Standard

Telescopic, 6063-T832 .058" Aluminum tubes

Collapses to 6' Length

Hi-Z AL-24

23.25 feet

Aluminum

Fixed

Premiere, Best

Telescopic, 6063-T832 .058" Aluminum tubes

Collapses to 6' Length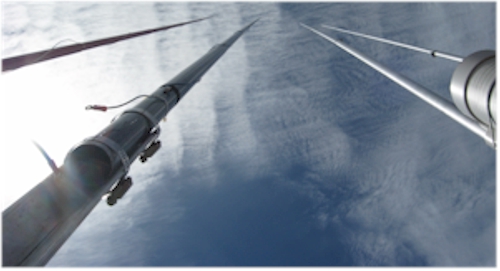 AL-24 with Hi-Z amp cover Looking UP at the 2 models

Download AL-18, AL-24 Manual
Click logo to order from DX Engineering